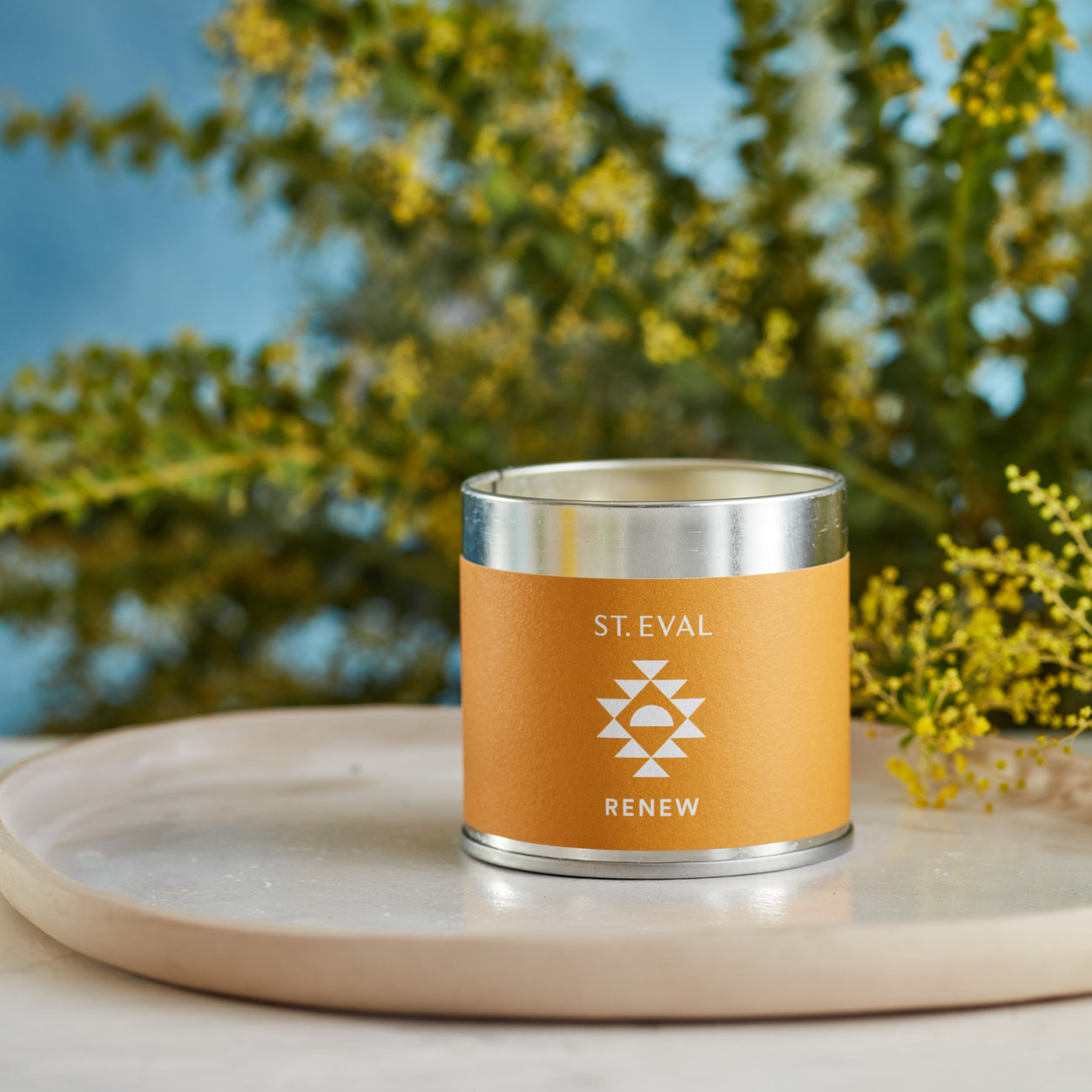 St Eval Renew Candle
IN STOCK
St Eval Renew candle makes the perfect gift. UK wide delivery.
Product Details
Awaken and refresh with St Eval's Renew fragrance. Made in the heart of Cornwall using traditional, artisan methods to create superior fragrance, quality and burn.
This refreshing citrus fusion is home to top notes of tangerine, mandarin, lime and neroli warmed through with herbal and woody accents; perfect to uplift your mind and soul.
Burn Time: up to 25 hours
Size: 6.5cm x 6.5cm