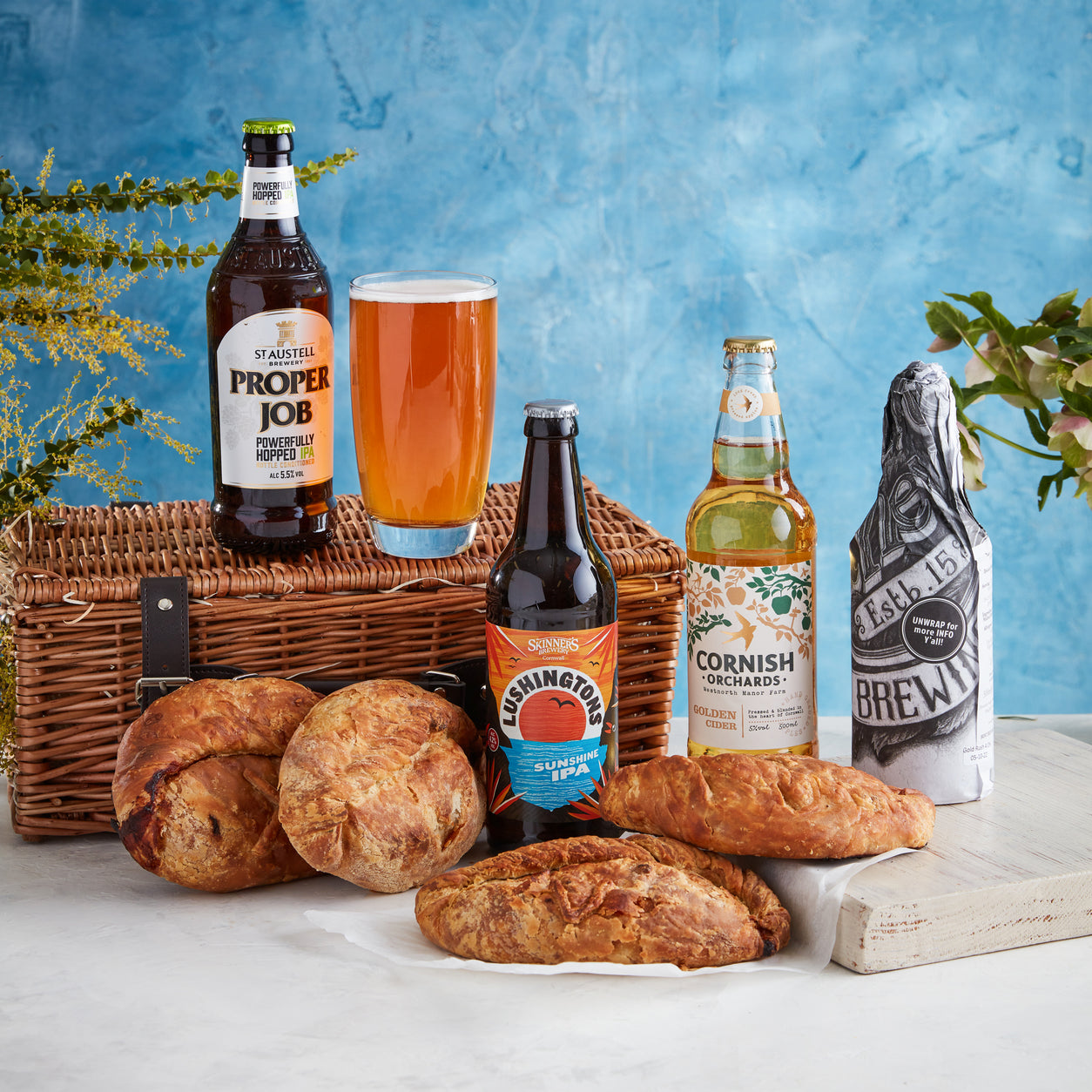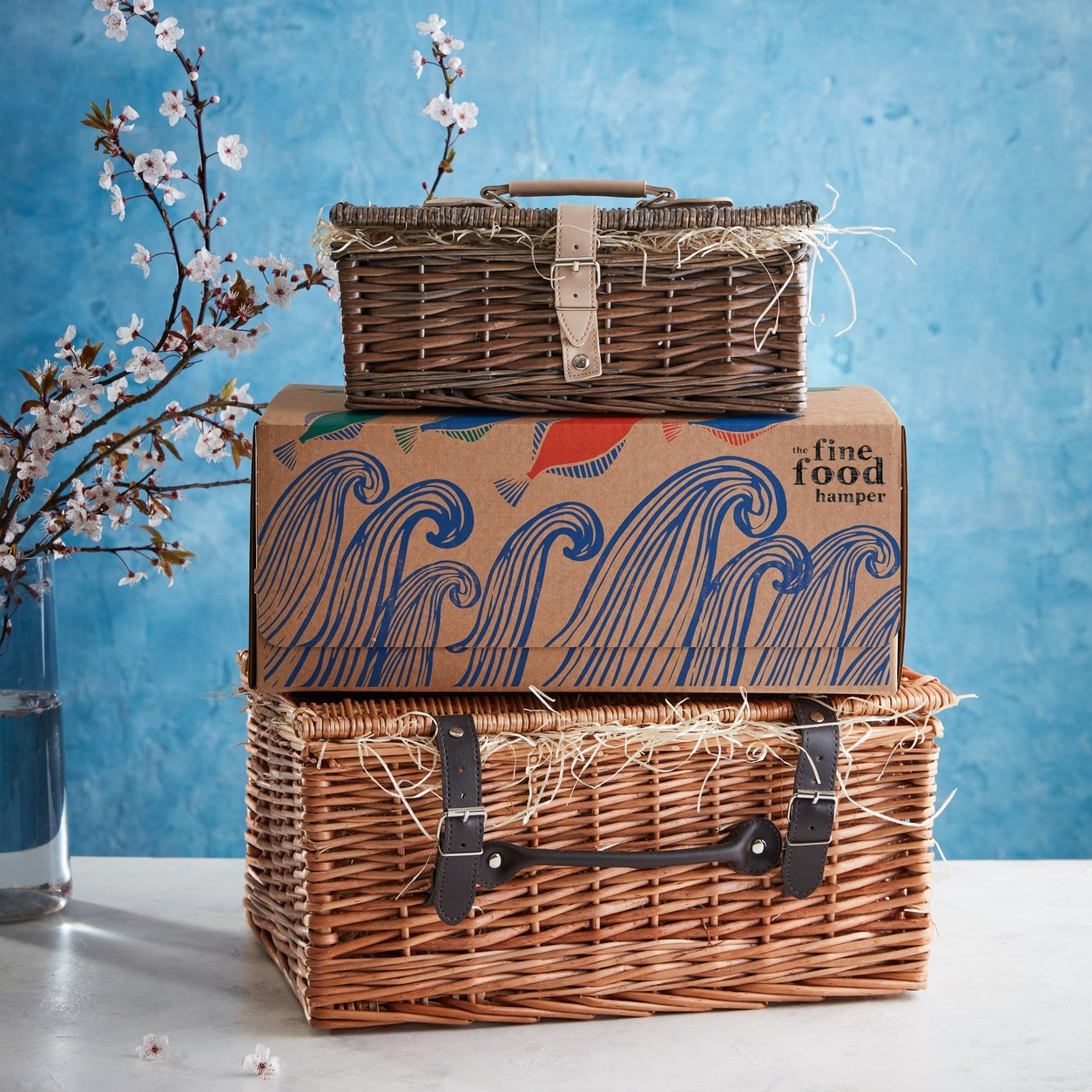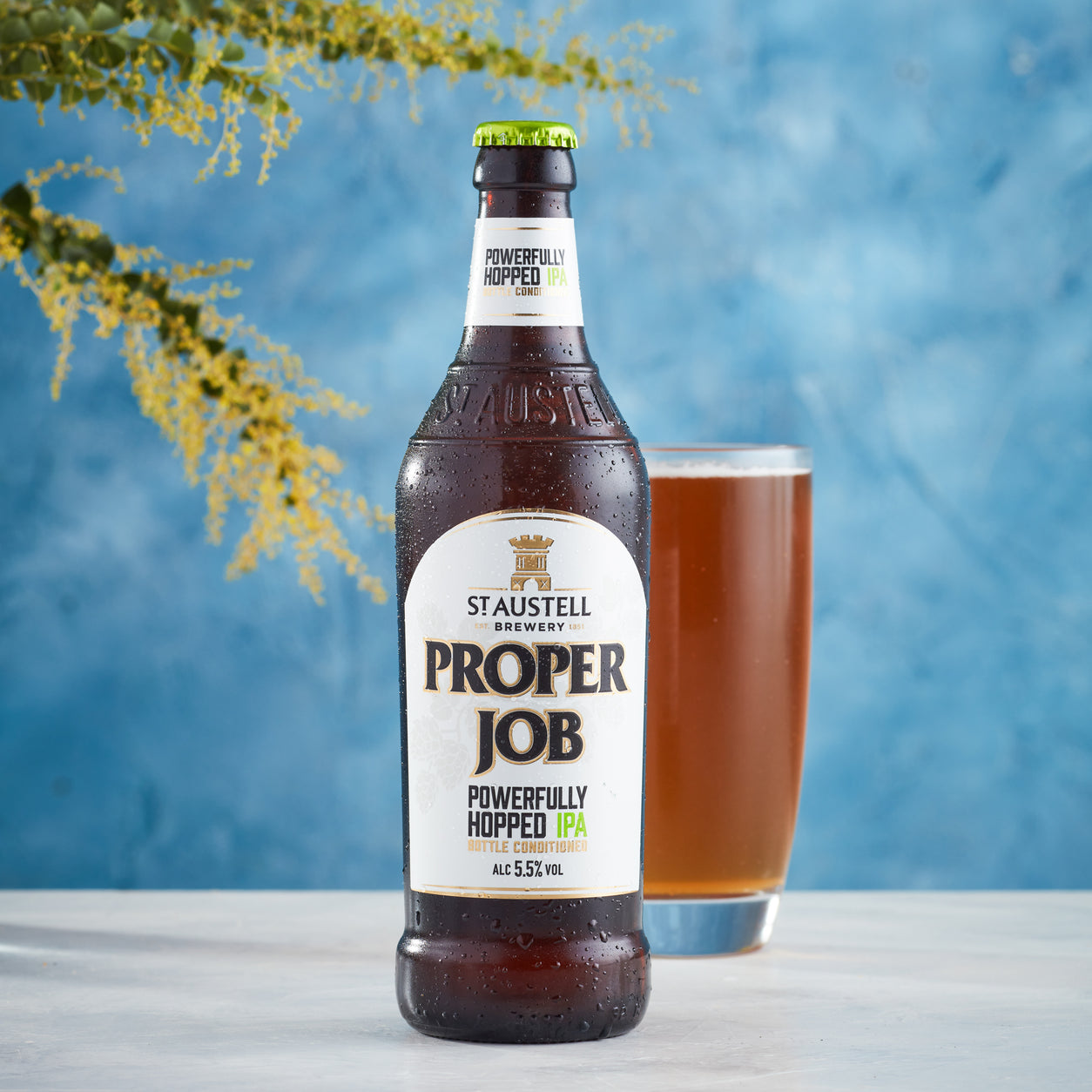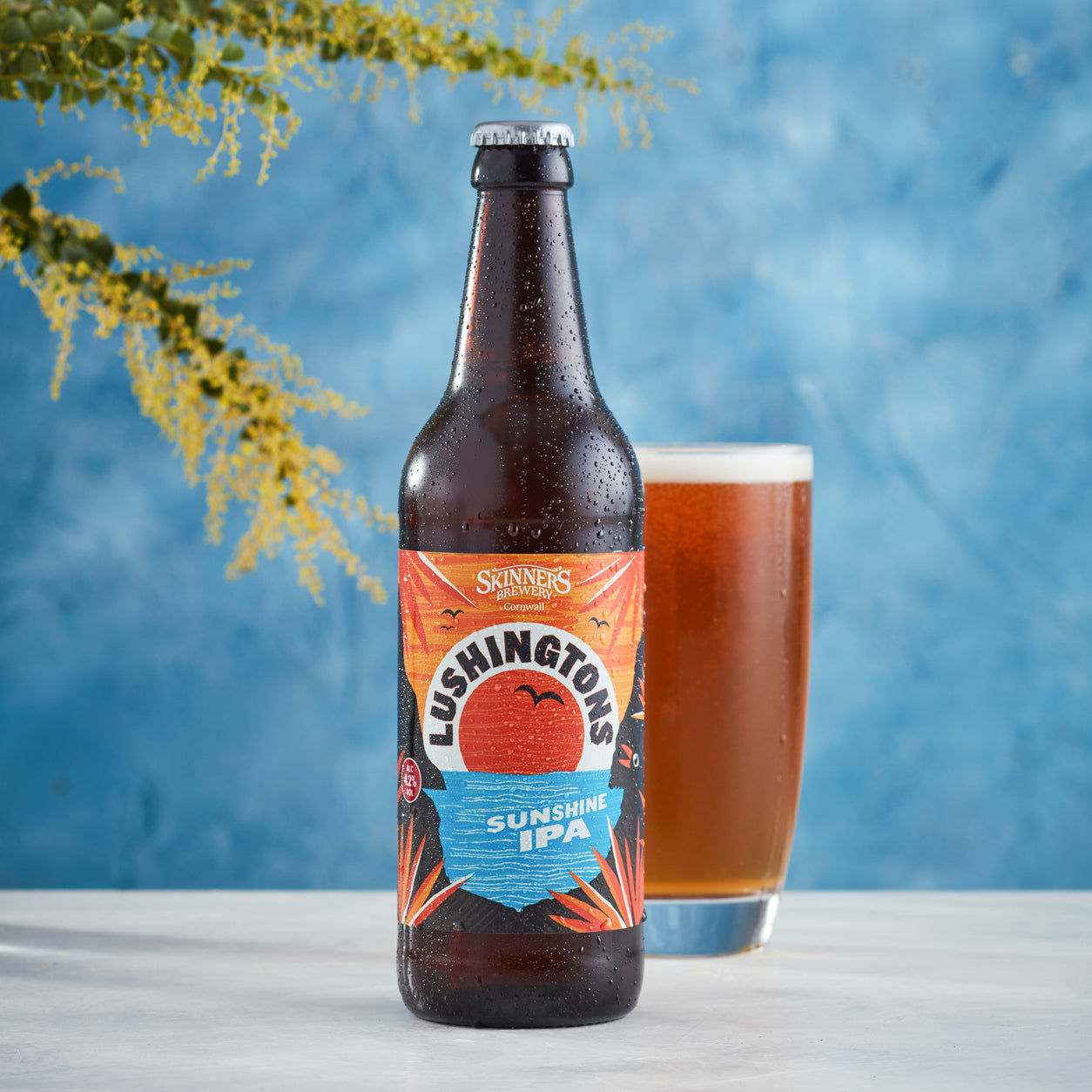 Pasties and a Pint or Two
IN STOCK
Get a real taste of Cornwall with our handmade pasties and local ales - plenty for four!
Product Details
Wherever you go in our beautiful land you'll be sure to find a pasty – unless that is you're heading out to sea…tis bad luck to take a pasty on board.
Amongst any group of Cornish people asking, 'where makes the best pasty?' will entail a lovingly held debate speckled with reminisces of childhood pasties no longer with us. For me that would be a Helston Horse & Jockey flakey chuck steak circa 1988…sadly lost to us all. 
Today, we get ours from Ann's. Ann learnt to make pasties from her mother, continuing a long tradition of pasty making by the women of her family.  She has for many years made pasties at her small shop in Lizard village, right at the southerly tip of Cornwall.  Made the traditional way by combining thinly sliced onion with flakes of potato and turnip (called swede outside of Cornwall) and diced skirt or chuck steak. These ingredients are seasoned with salt and pepper and layered in a pasty round, which is brought up and crimped to form the classic 'D' shape. 
Ann's son Fergus has taken the helm in recent years making pasties just as good as his mother's. Ferg's commitment to his local area is evident in the ultra-local sourcing for ingredients, with almost everything coming from within 10 miles.  Send this hamper so they too can enjoy a pasty and a pint of fine Cornish ale (plus enough for 3 friends).
We have selected beers and ales made by artisan brewers here in Cornwall to partner with your pasties. The selection changes to make the most of the seasonal availability but will always be from top-notch Cornish breweries.*
Included in this hamper:
Four Handmade Cornish Pasties
Four Selection of Cornish Ales & Lagers
* Please note we have moved to cans for all our beers & ales - this is to reduce breakages and environmental impacts!
Please note that occasionally we may have to substitute items in this hamper. If we do so, they will be for similar products of equal or greater value. This hamper comes in our fully recyclable illustrated cardboard hamper box and is packed to remain chilled whilst in transit. If you would like your gift packed in a wicker basket please select to add one to your order.
Do you want to add a message?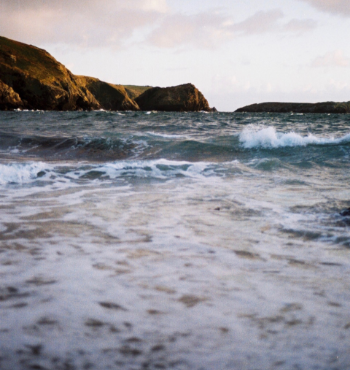 Select a greetings card