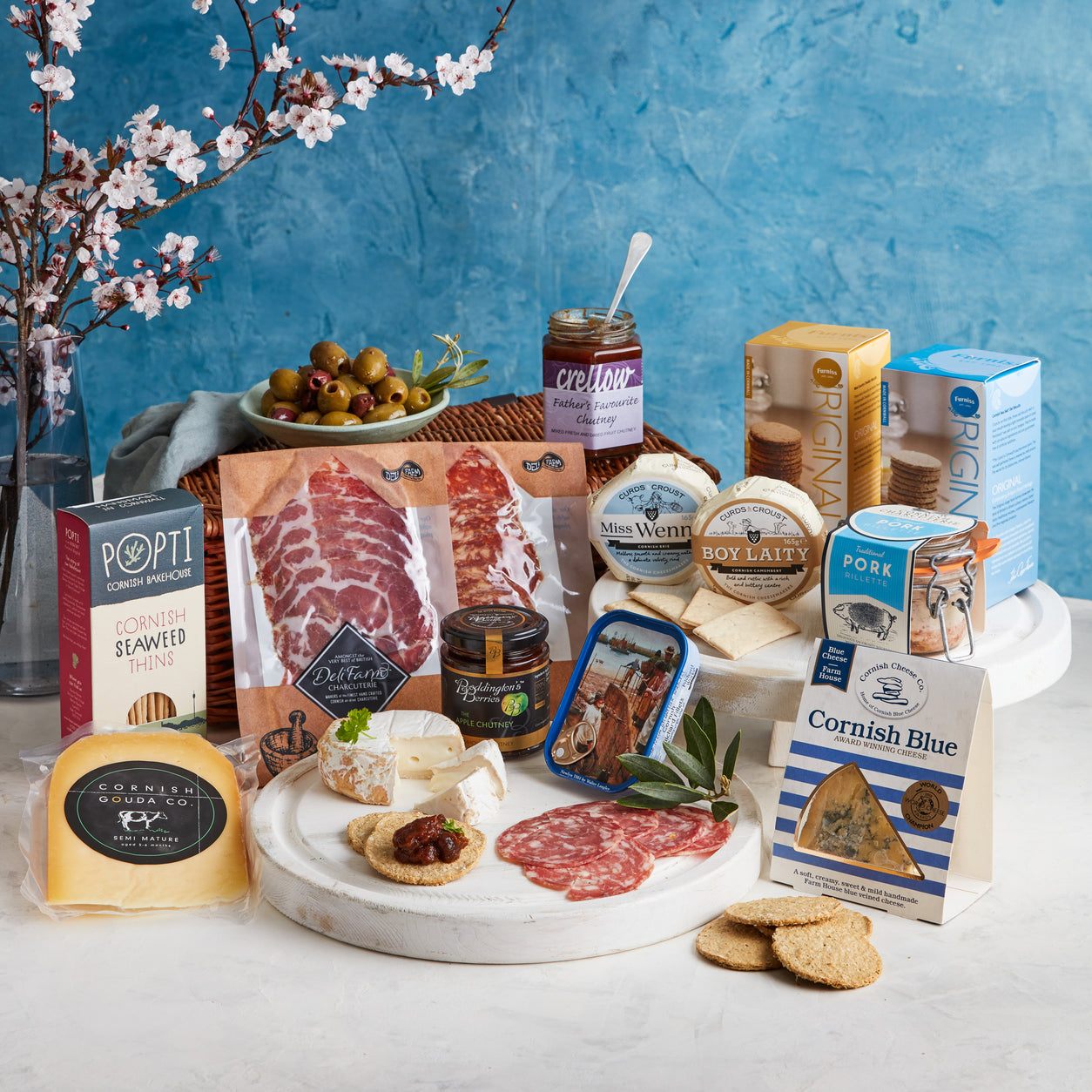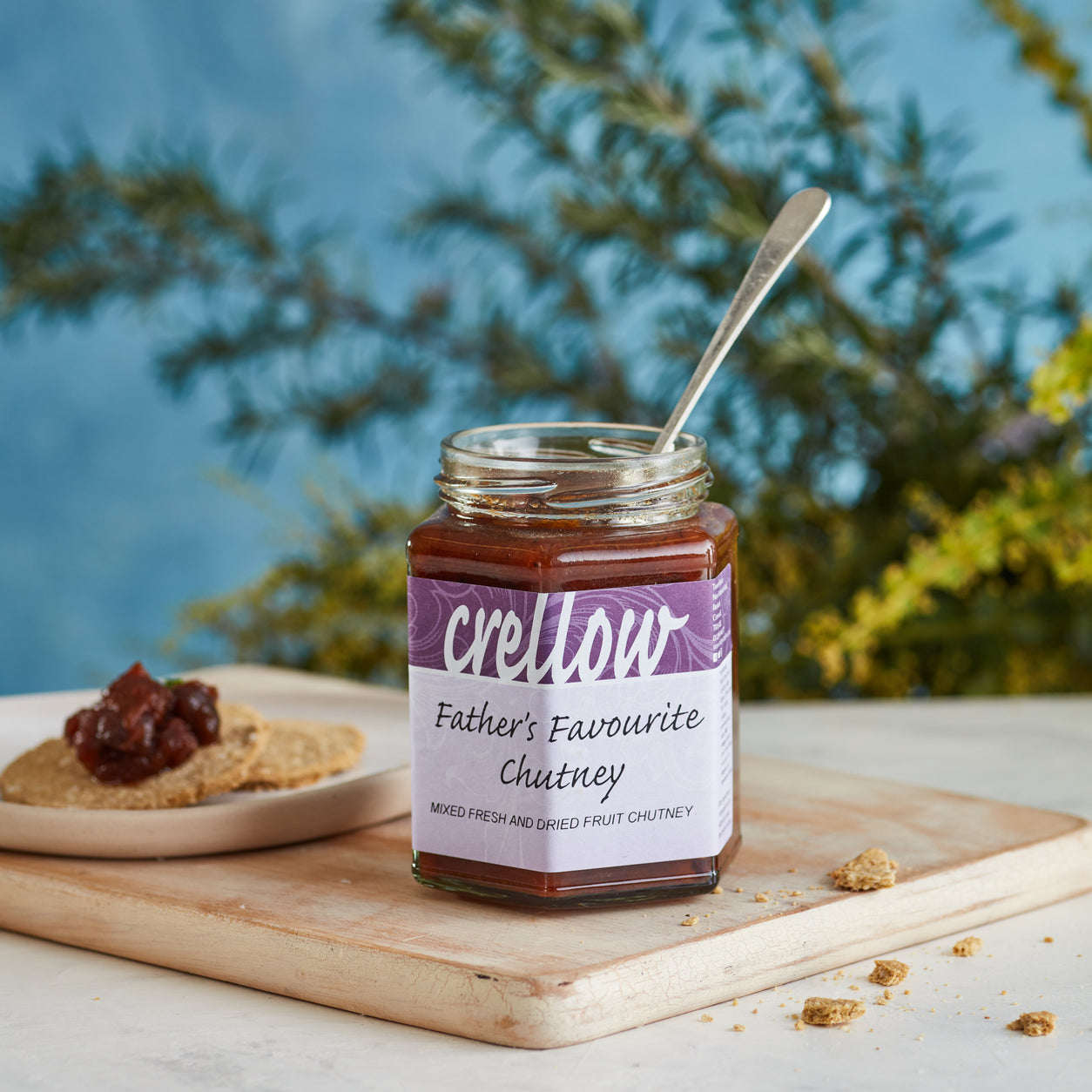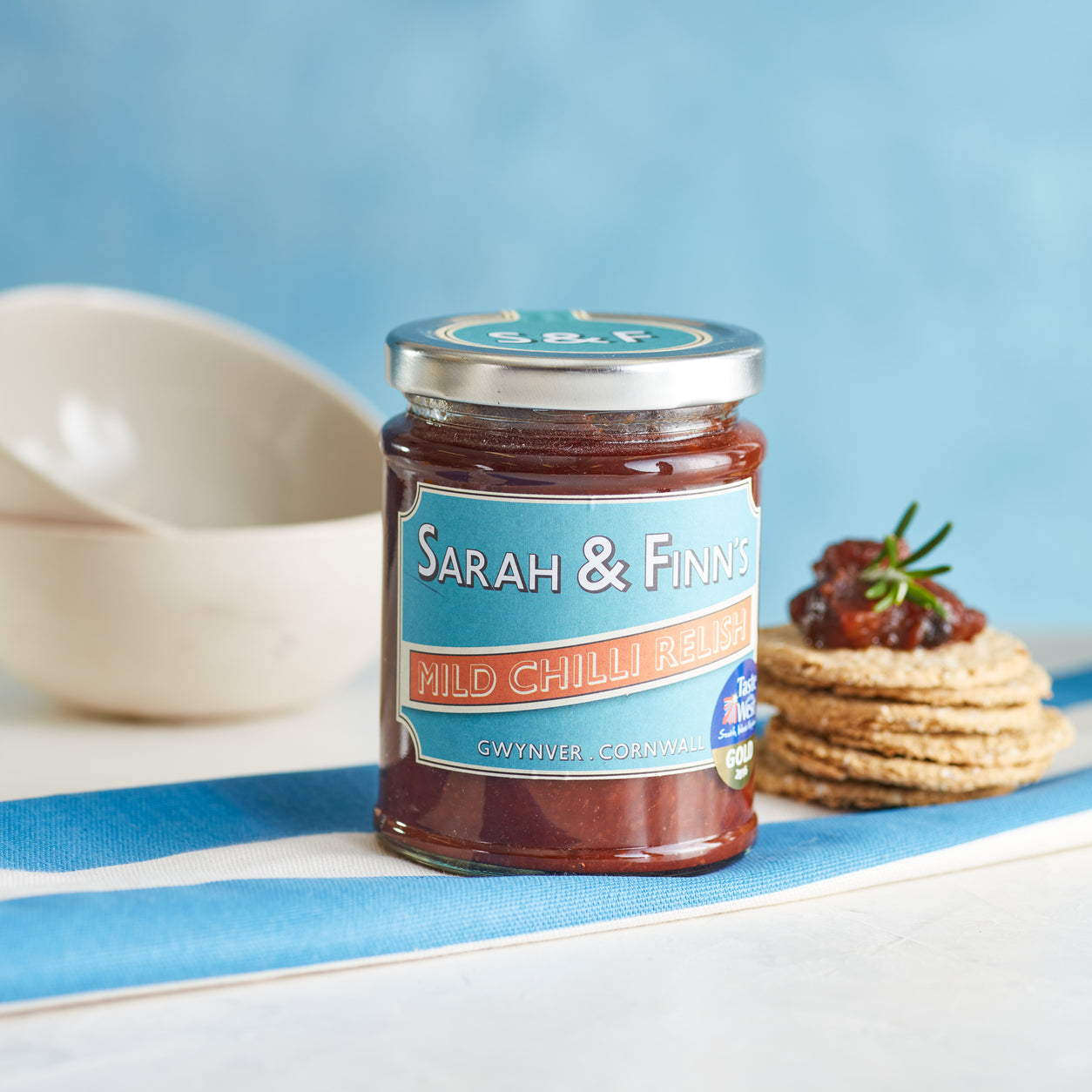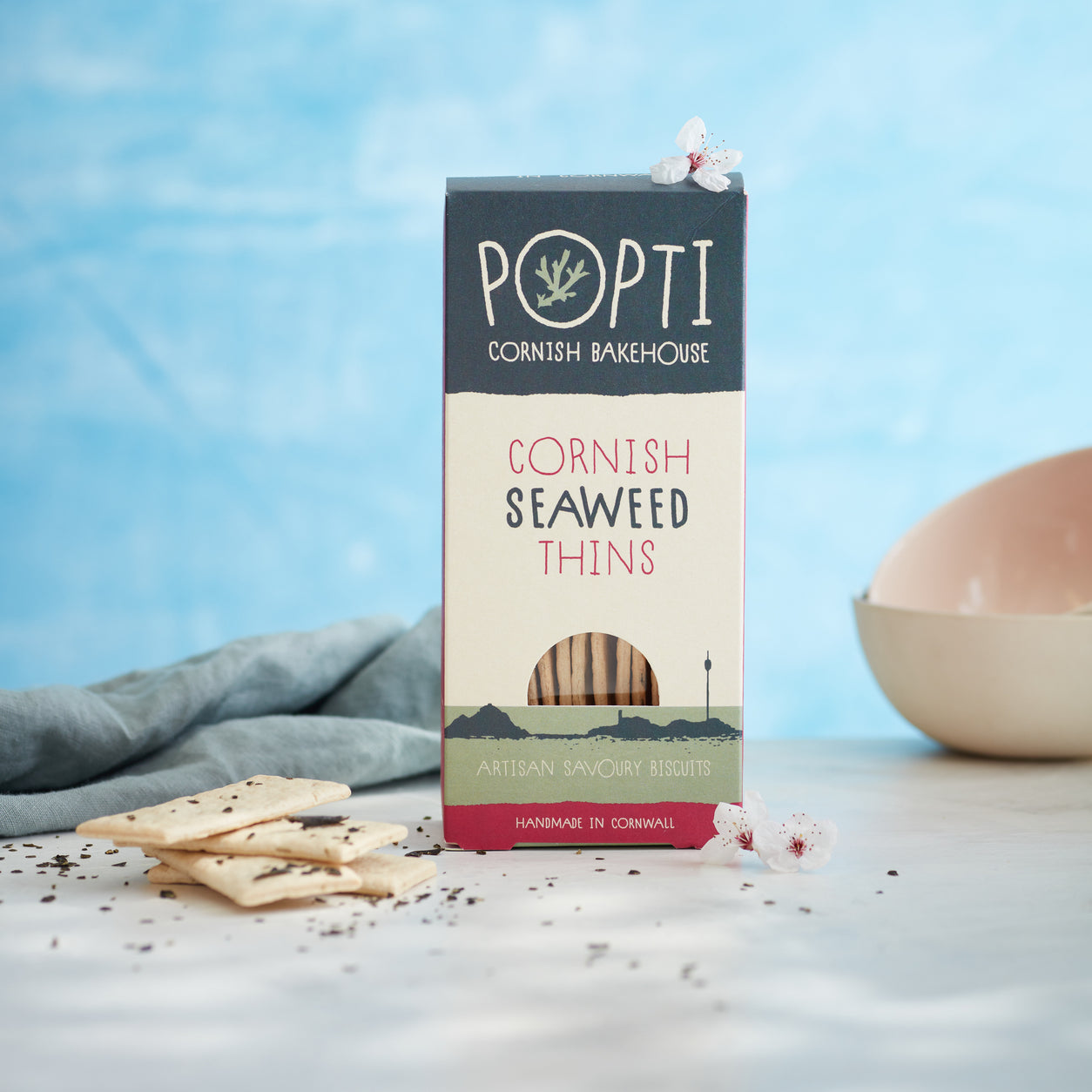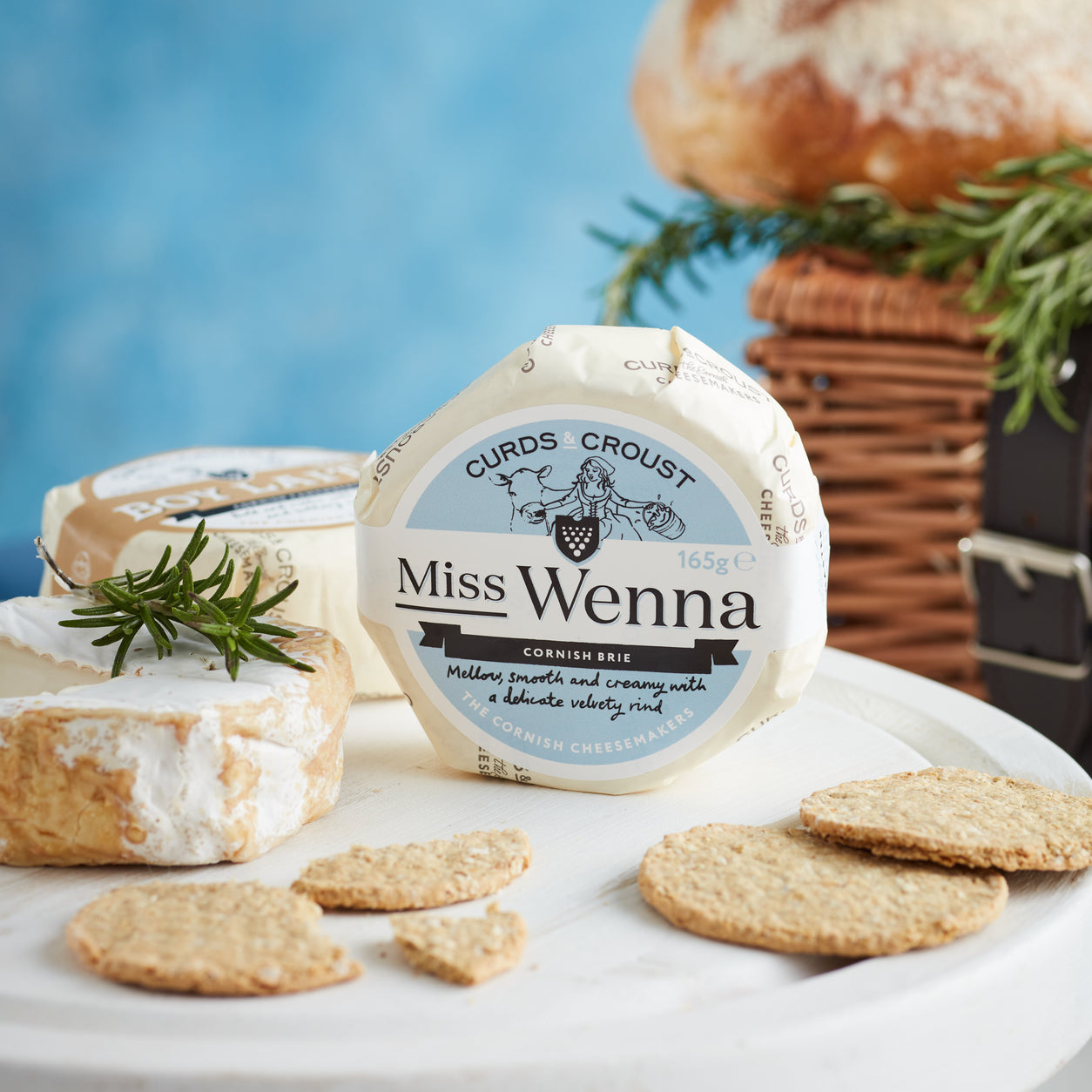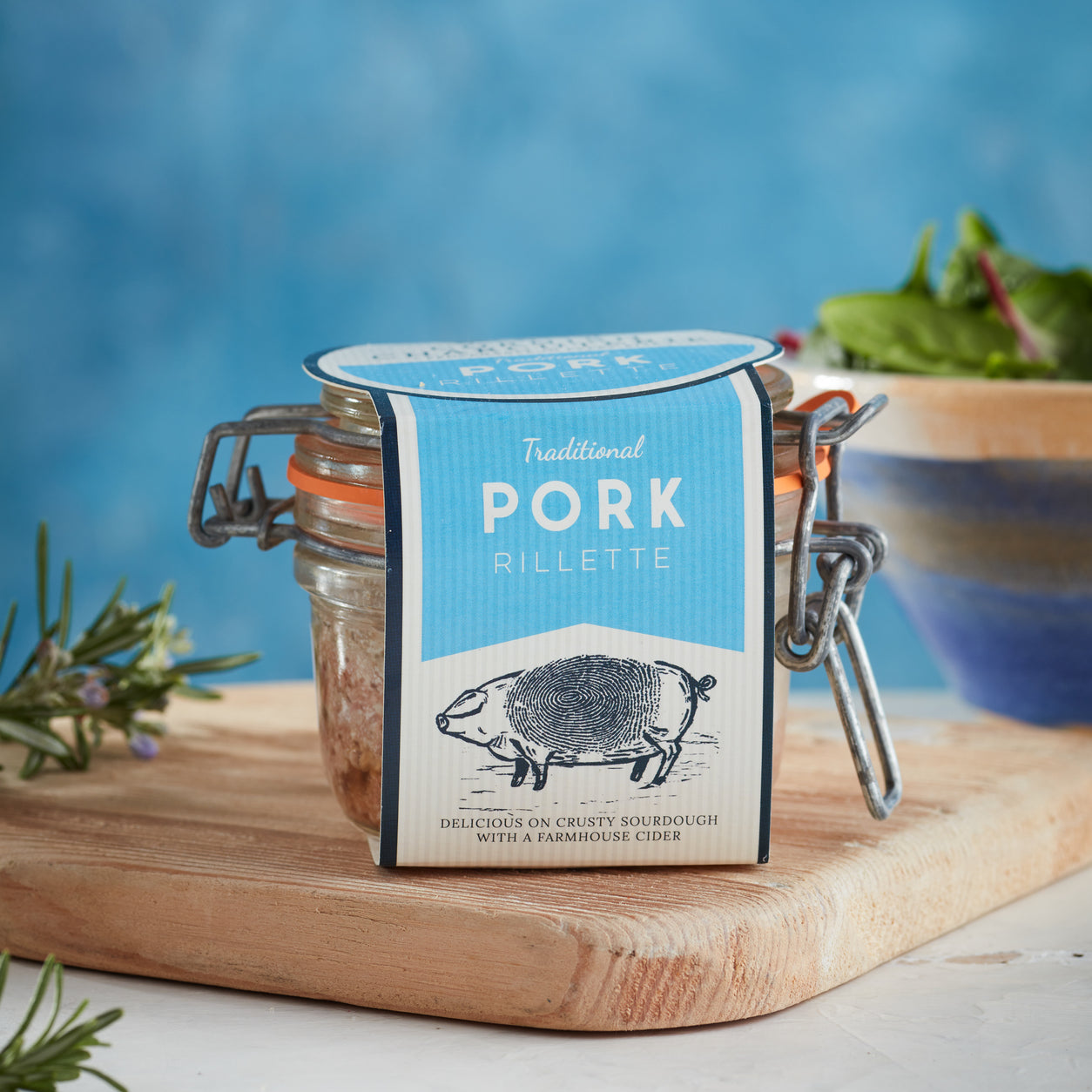 Luxury Charcuterie & Cheese Hamper
IN STOCK
A wonderful selection of cheese, charcuterie and deli for a truly luxurious eating experience.
Enjoy a little more...

Product Details
This Luxury Charcuterie & Cheese Hamper contains the finest cheeses, charcuterie, and deli foods. Perfect as a gift hamper to send across the UK.
Included in this hamper:
4 Cornish cheeses (150g to 200g pieces)
Cornish Seaweed Company Savoury Thins 200g
Furniss Sea Salt Biscuits 200g
Furniss Cheddar Biscuits 200g
Boddington's Apple Chutney 227g
Crellow Chutney 290g
Cornish Charcuterie Pork Rillette Jar
Cornish Coppa Ham 50g
Cornish Napoli Salami 50g
Cornish Chorizo Sliced 50g
Mixed Olives marinated in orange, thyme, and coriander seeds 200g
All our hampers come packed in our fully recyclable illustrated hamper box as standard. If you would like your gift in a wicker hamper box instead please add under the useful add on section. 
Occasionally we may have to substitute items within the hamper due to supply issues. If we do so it will be for an item of equivalent or greater value.
Do you want to add a message?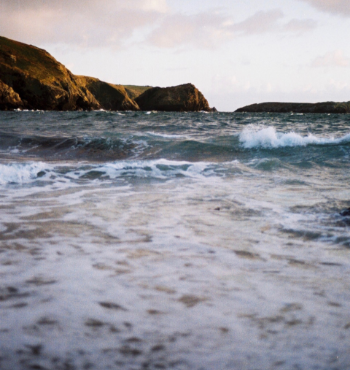 Select a greetings card