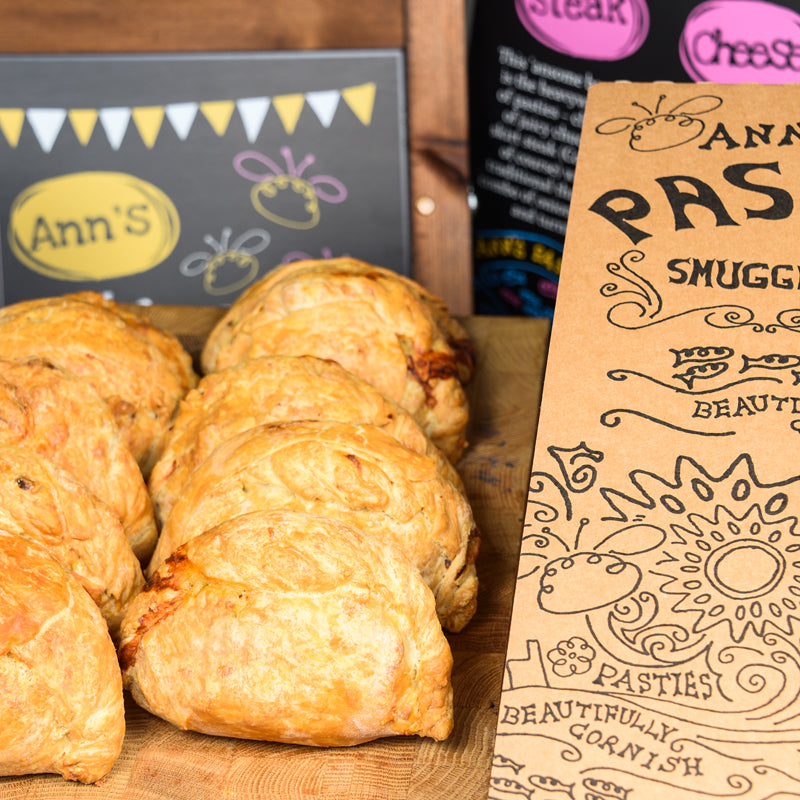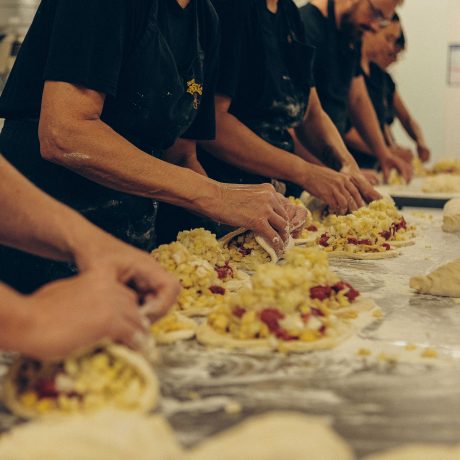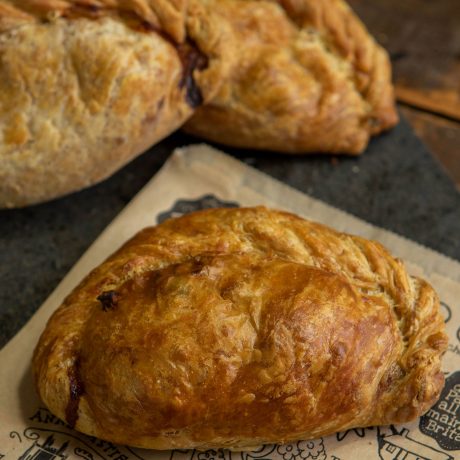 Ann's Traditional Steak Pasties, 4 Pack
IN STOCK
Four traditional Cornish pasties. Made by the renown Ann's Pasties from the Lizard these are some of the best Cornish pasties you can buy. Select Steak, Cheese or Vegan in the drop down menu below.
Product Details
Four standard pasties made by the renown Ann's Pasties from the Lizard. Safely packaged in a special box, with a hand written gift message in our greetings card. Perfect for an anniversary, thank you, birthday gift or just to send a taste of Cornwall to someone you love.
Traditional Steak, Cheese, and Vegan available. Please select which type you'd like. 
Our pasties are cooked fresh on the day then sent out frozen to arrive in a chilled state ready to be kept in the fridge. The pasties cannot be refrozen.
To reheat the pasties place in the middle shelf at 180C (160C in a fan oven) for 15-20 minutes. Ensure that product is piping hot before consumption.
Reviews
Customer Reviews
02/11/2023
Marjorie A.

United Kingdom
Anne's. Traditional pasties
The last delivery was not great,very little meat,and tasteless Pror to that they were fine,Will order again and hope that was a one off disappointment
02/11/2023
Kathryn M.

United Kingdom
Meat a bit tough and sinewy
Unfortunately 2 out of the 4 pasties contained steak which was very chewy and sinewy, which rather marred the experience, as usually they are always the best quality.
03/10/2023
Nicky Q.

United Kingdom
Plump pasties
The pasties were well filled and delicious, the meat and vegetables were well cooked and well seasoned. The crispy pastry melted in my mouth.
03/10/2023
PETER B.

United Kingdom
Pasties
Excellent, well filled and tasty will definitely buy them again.
16/09/2023
Sue M.

United Kingdom
Superb!
Ordering straightforward, delivery fast and efficient, packaging top quality, pasties taste just like the ones of my childhood. Proper job! Cannot rate Ann's Pasties too highly and every time I have a pasty, I bless the day I found your website! Thank you!
19/09/2023
The Fine Food Hamper
Thank you Sue for your lovely email. I'm so glad you enjoy your pasties. Thank you, Lucy