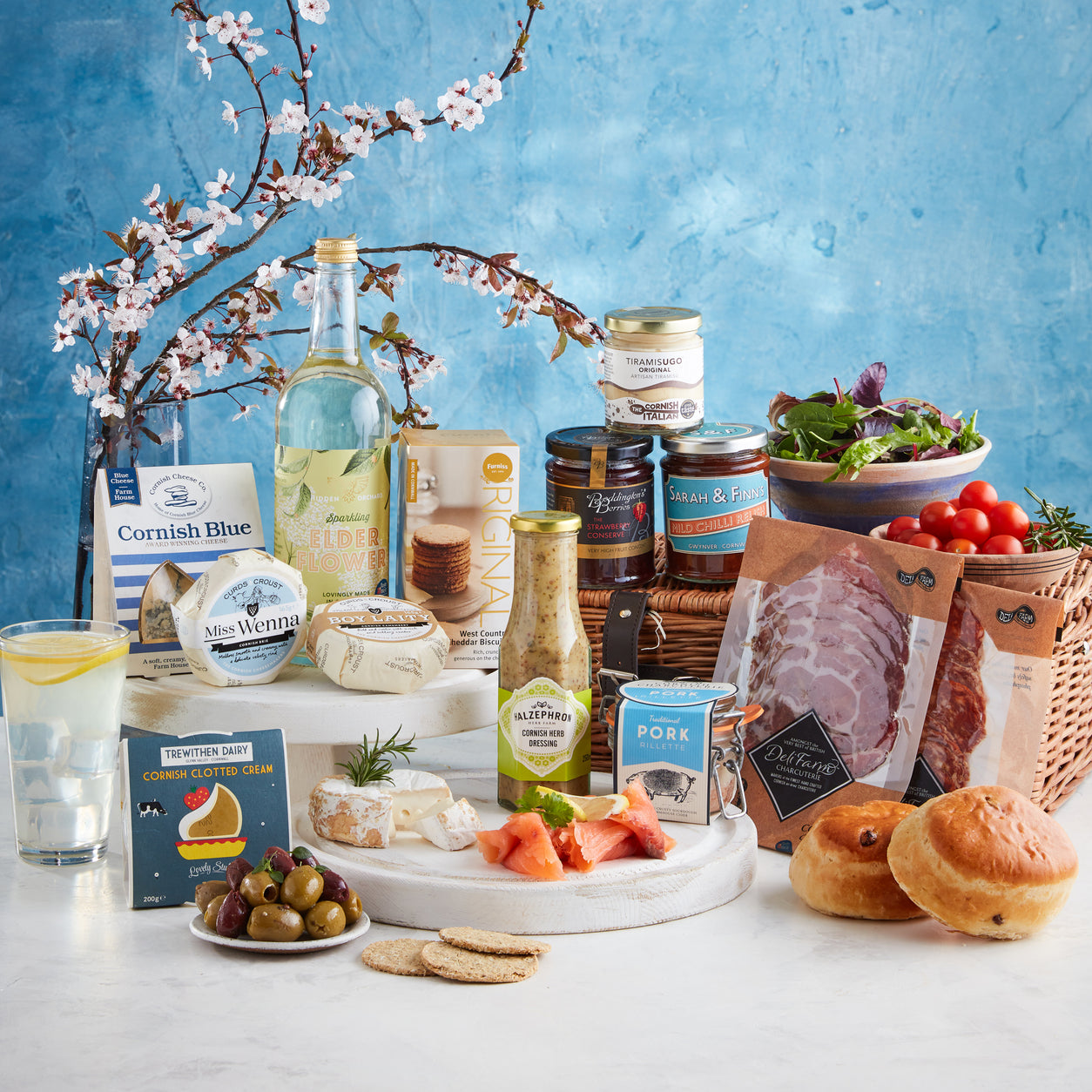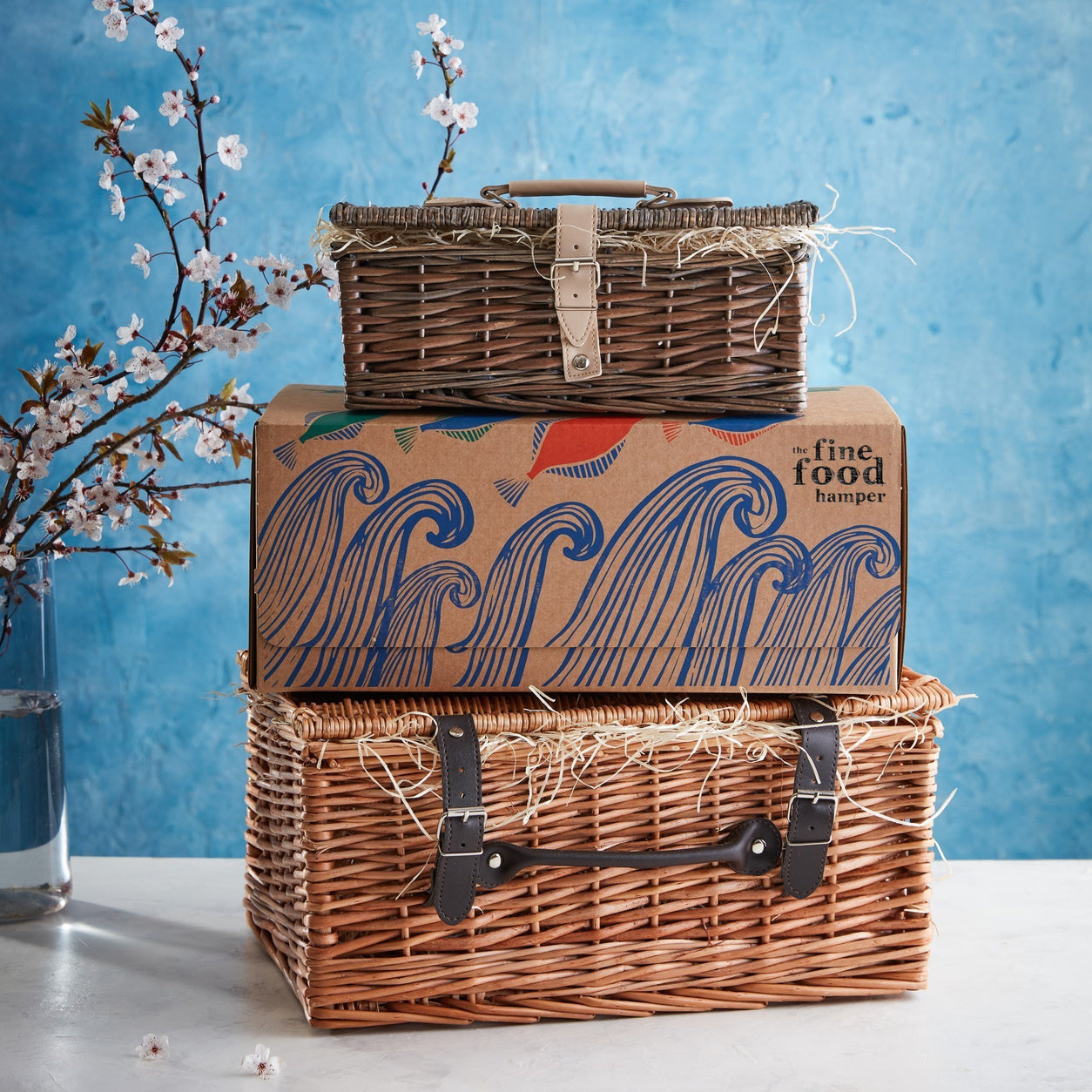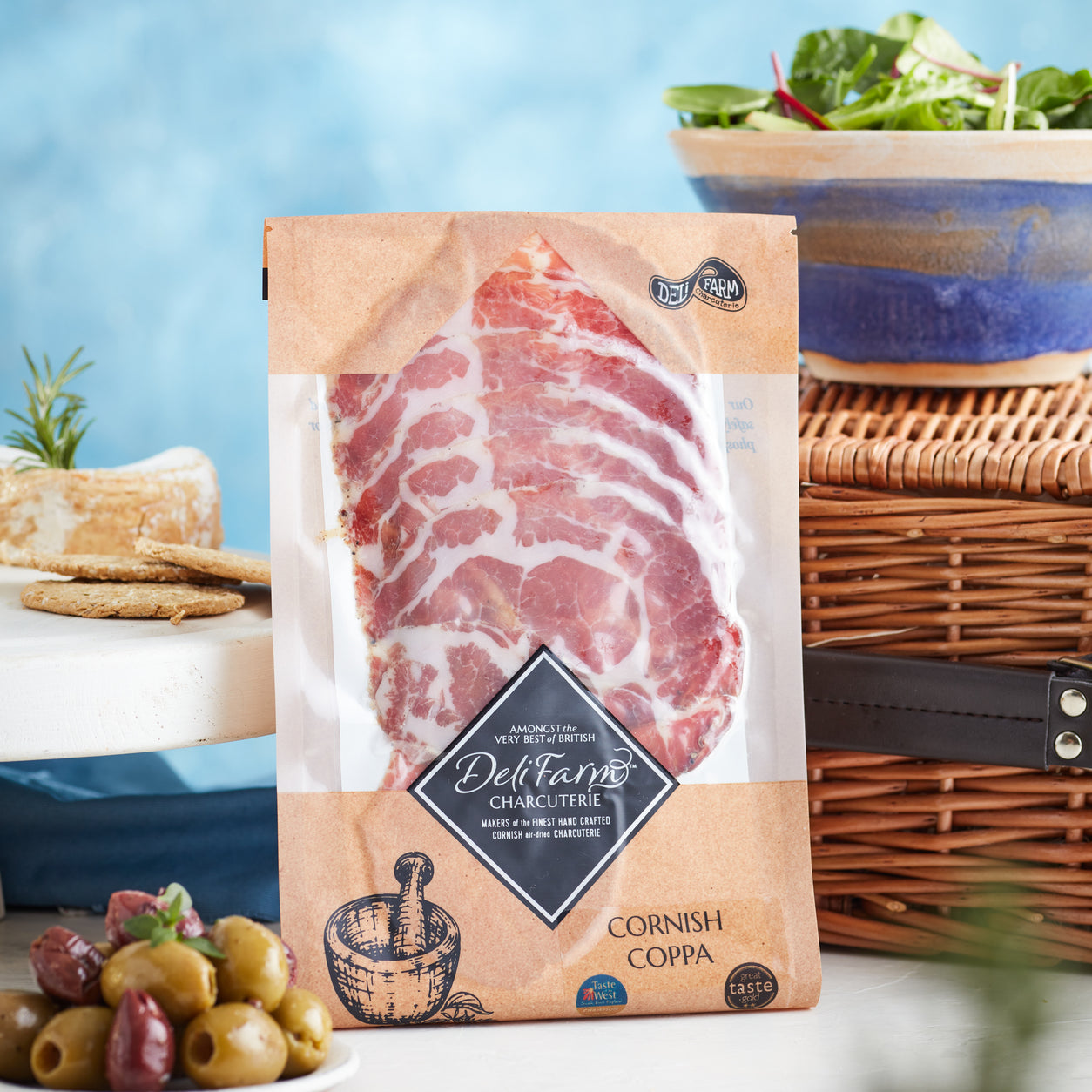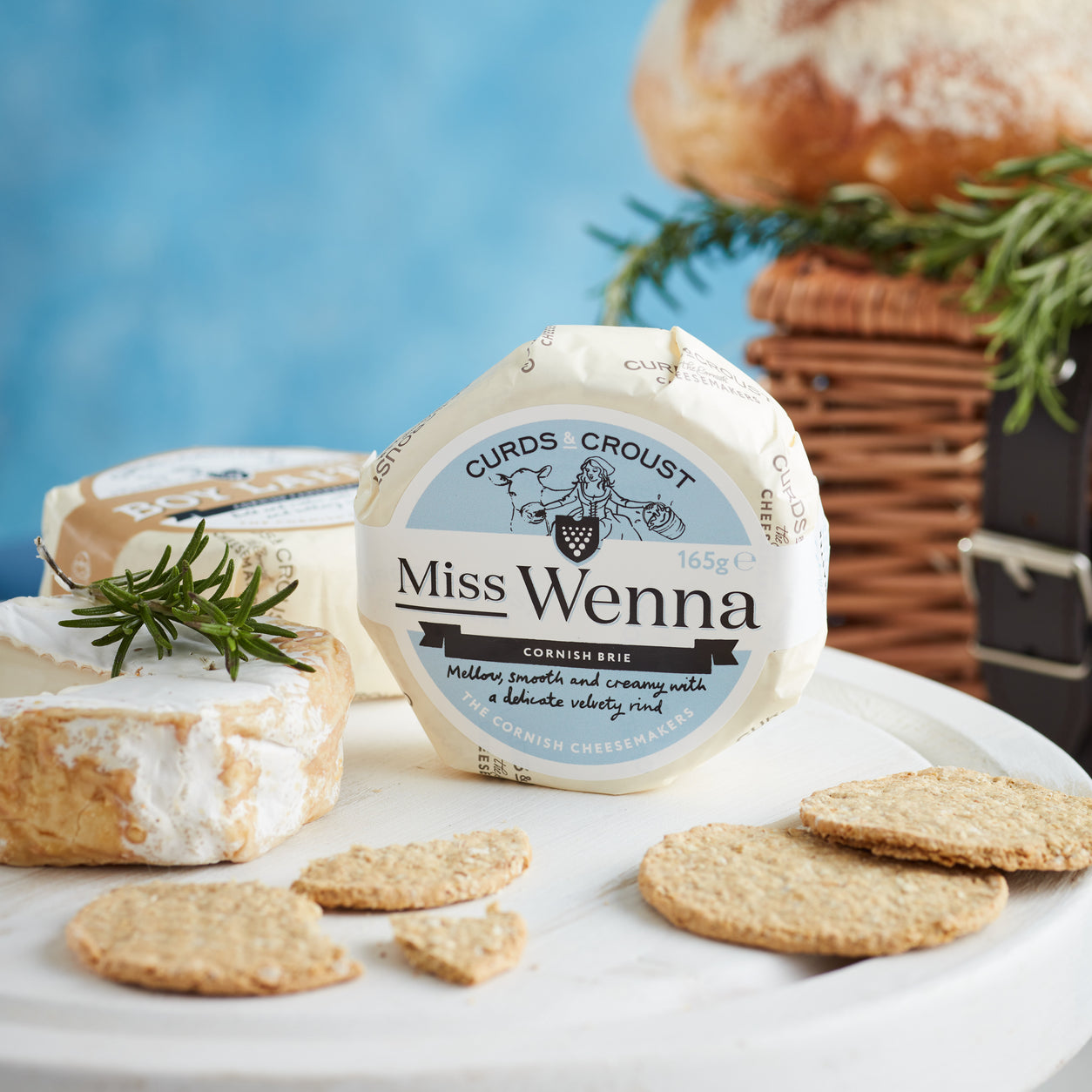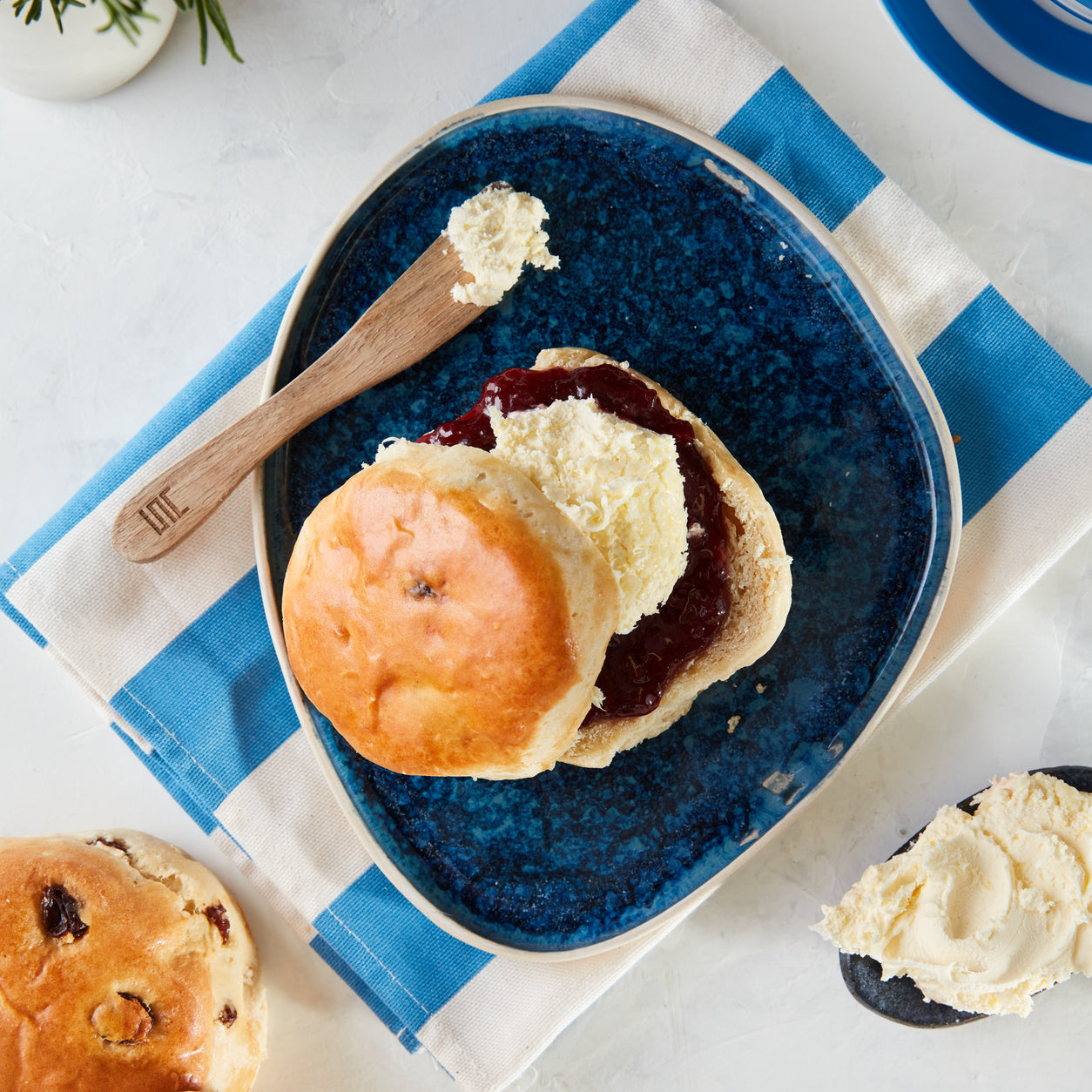 Luxury Picnic Hamper
IN STOCK
Everything you need for a truly sumptuous picnic, this hamper is a true feast.
Product Details
Everything you need for a truly sumptuous picnic. Designed for a luxurious meal for two you'll find plenty here for everyone.
There are delicious award winning charcuterie, smoked salmon, and cheeses, along with fresh salads and deli accompaniments. To complete your meal there is a Cornish Cream Tea and chocolate brownie slab.
To drink we have included sparkling elderflower presse.
If you would like to add a bottle of something alcoholic we have included some great options for you to add in to your hamper.
Included in this hamper:
3 Cornish cheeses (150g to 200g pieces)
Furniss Cheddar Biscuits 200g
Sarah & Finn's Mild Chilli Relish 330g
Cornish Charcuterie Pork Rillette Jar
Duchy Charcuterie Chorizo 50g
Duchy Charcuterie Salami 50g
Salmon Pate
Cherry Tomatoes
Mixed Salad Leaves 100g
Cornish Salad Dressing 250ml
Mixed Olives marinated in orange, thyme, and coriander seeds 200g
Handmade Scones x4
Cornish Clotted Cream 200g
Boddington's Strawberry Preserve 227g
Chocolate Brownie Slab
Sparkling Elderflower Presse 750ml
Please note that occasionally we may have to substitute items in this hamper. If we do so, they will be for similar products of equal or greater value. This hamper comes in our fully recyclable illustrated cardboard hamper box and is packed to remain chilled whilst in transit. If you would like your gift packed in a wicker basket please select to add one to your order.
Do you want to add a message?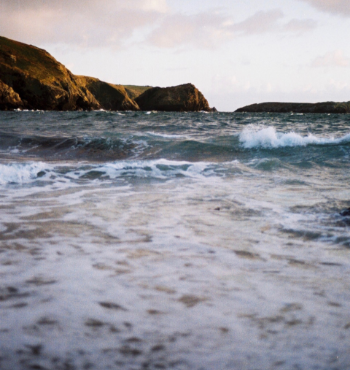 Select a greetings card