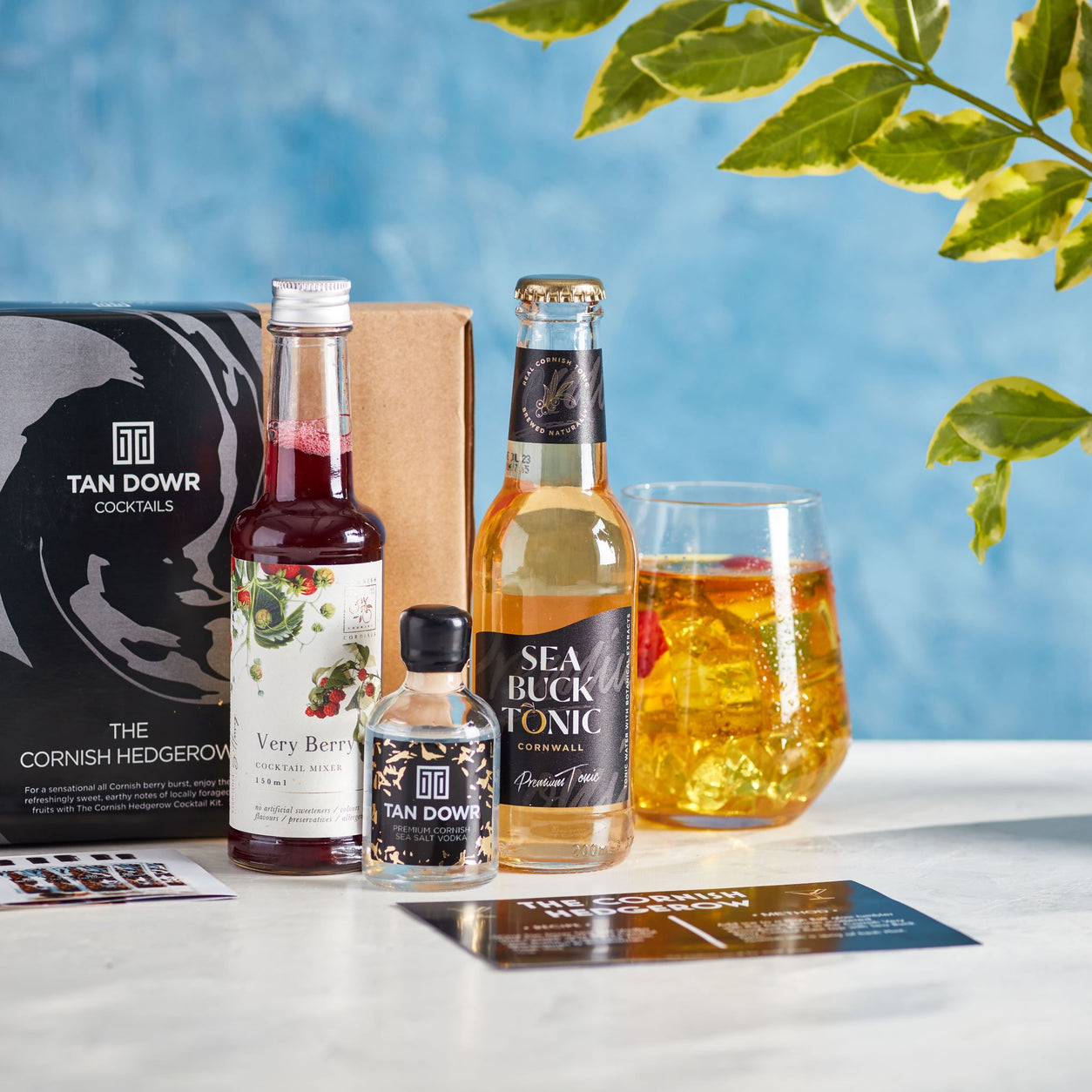 Cornish Hedgerow Cocktail Kit
IN STOCK
Delicious summer cocktail kit for the perfect little gift.
Product Details
For a sensational all Cornish berry burst enjoy the refreshing sweet, earthy notes of locally foraged fruits with The Cornish Hedgerow Cocktail Kit! It will make a fantastic small gift for cocktail lovers and is perfect for the summer.
To serve simply add blackberries, raspberries and garnish with a sprig of mint over ice. This pack contains all the main ingredients you need along with the cocktail recipe card.