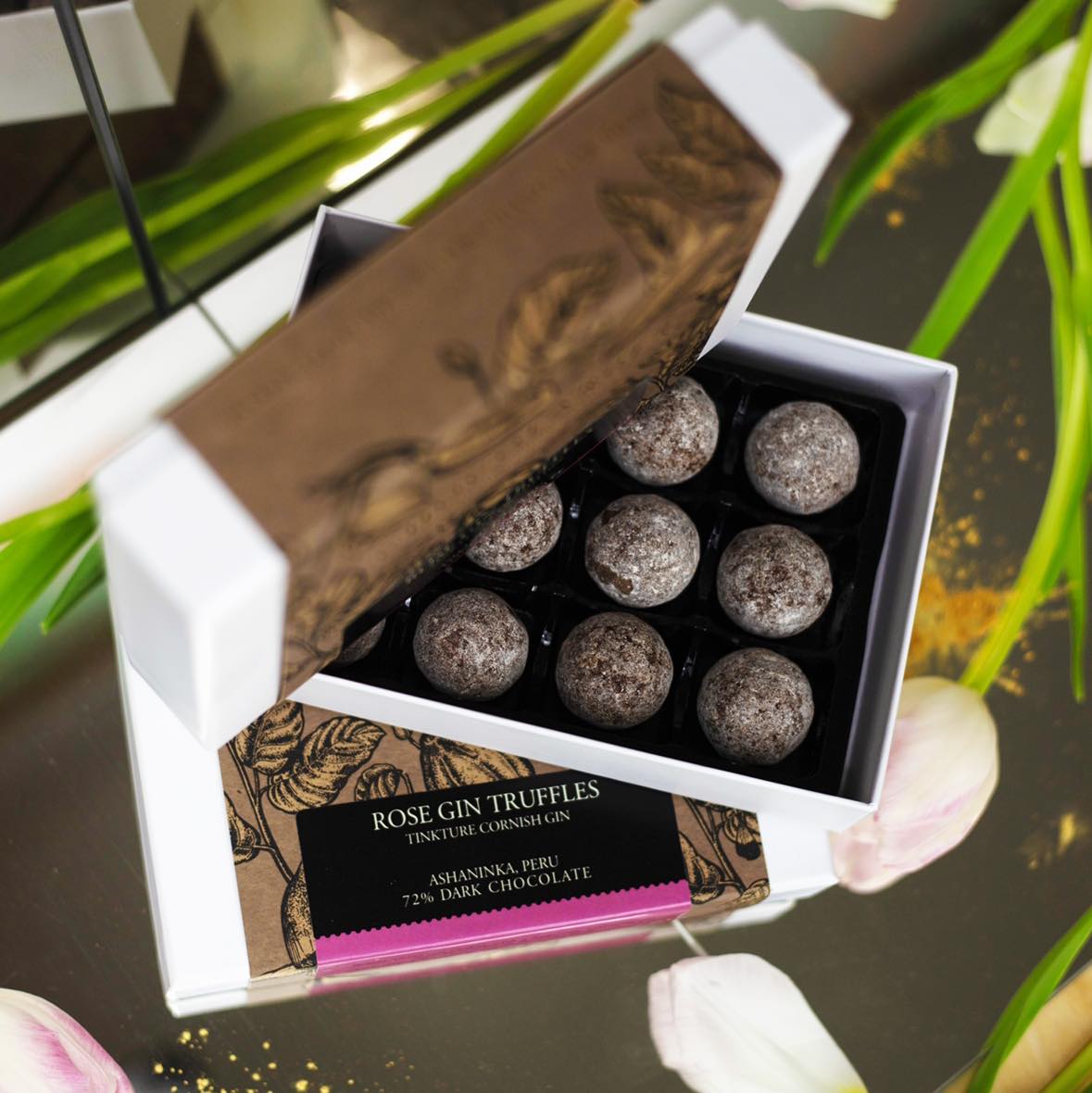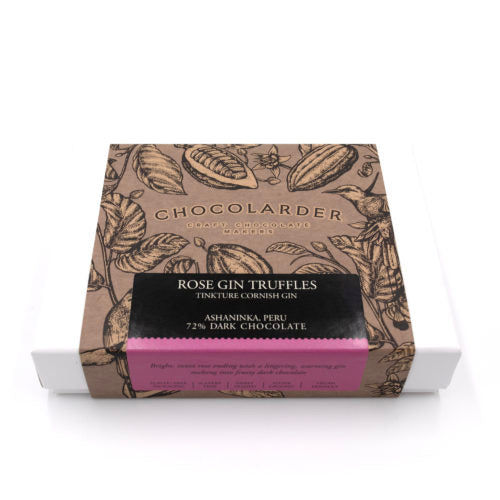 Chocolarder Tinkture Rose Gin Truffles
IN STOCK
Tinkture Rose Gin Truffles made by Chocolarder. Perfect combination of flowers and chocolate for a delicious gift they'll love.
Product Details
The perfect pairing of Cornish gin-maker Tinkture, who make the most delicious colour-changing rose gin you have ever tasted with the deliciousness that is Chocolarder chocolate. Using only the best David Austin rose petals to infuse the gin with flavour, every sip is a taste of summer—just what we need now that winter is here. Don't say it with just flowers or chocolate; say it with both at the same time!
Tinkture's incredible rose gin has been given the signature Chocolarder treatment, turning it into a deliciously bright and sweet rose fondant that carries a mild, lingering gin flavour containing all of Tinkture's complex depth and warmth.
The fondant comes encased in their 72% Ashaninka dark chocolate, bringing a dark, mellow nuttiness that balances the sweet complexity of the filling.
Tasting notes: Bright, sweet rose ending with a lingering, warming gin melting into fruity dark chocolate. 
In boxes of 12 truffles.
Dairy and gluten free.