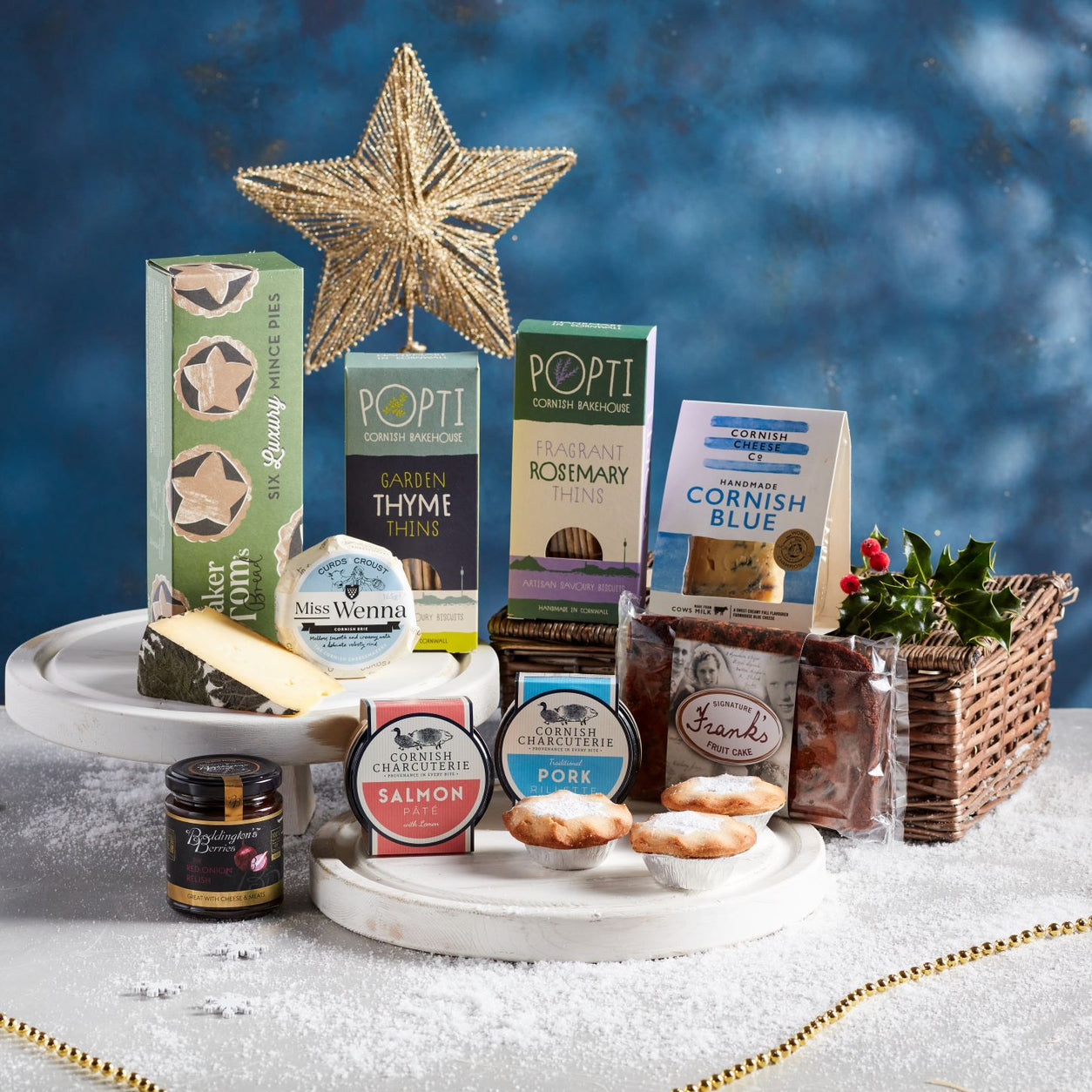 Boxing Day Food Hamper - Alcohol Free
IN STOCK
Festive food hamper for a unique Christmas gift. Cheeses & chutney combined with festive treats.
Product Details
Our Boxing Day Hamper is a fantastic gift for the whole festive period. This selection of artisan produce combines savoury and sweet treats with a great selection to share. Award winning cheeses, biscuits and chutneys are presented alongside moist rich fruit cake and buttery mince pies, all packed in our illustrated hamper box.
Included in this gift:
Trio of Cornish Cheeses
Popti Biscuits for Cheese, 2 Packs
Cornish Charcuterie Salmon Pate
Cornish Charcuterie Pork Rillette
Boddington's Red Onion Chutney
Dundee Cake

Buttery Mince Pies, 6 Pack
If you would like this gift packed in to a wicker hamper box instead of our standard illustrated cardboard hamper box please add one on the product page.
Please note that occasionally we may have to substitute items in this hamper. If we do so, they will be for similar products of equal or greater value. This hamper comes in our fully recyclable illustrated cardboard hamper box and is packed to remain chilled whilst in transit.